Your HVAC system might not be something that you think about every day. As long as the temperatures inside your home is comfortable and there are no strange noises or odors coming from the unit, there is nothing to worry. However, there are times when your HVAC Machine demands your time and attention. Staying in Miami and worried about a sudden AC malfunction? AC maintenance Plan in Miami is no more a hassle.
When your machine malfunctions, the most important step to take is to call in a professional AC repair company. An expert professional can help diagnose the issue and create a perfect indoor environment.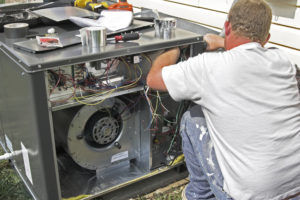 AC units are complex machines that are made of three basic components – refrigeration, mechanical and electrical. AC repair service experts are trained in all of these; so it is best to hire a professional for any issue with the machine.
Mechanical Problems – As your unit ages, there are several things that can go wrong with it. Apart from mechanical issues that can cause the system to shut down completely, there are several minor issues too, which lead to lack of efficiency and poor temperature control. HVAC Machine usually fail more due to mechanical issues. The blower fan and the fan inside the condensing unit are the first to wear out because they function tirelessly for several years. Both of these, however, can be easily replaced by an AC service technician.
Aged Refrigeration System – The refrigeration system operates by circulating the refrigerant through several coils and then sending it to the air handler. This process happens constantly to provide cold air. Over time, the coils erode and create pinholes that can cause it to lose pressure and refrigerant. An AC repair service technician is equipped with tools to detect leaks and identify whether the coil needs to be repaired or replaced.
Electrical Issues – It may not be very easy to diagnose electrical issues. AC machines have a series of switches and circuit boards that keep the condensing unit, thermostat and air handler working together effectively. If any connection between them is broken, the machine may still operate, but can lead to malfunctions that require expert help. The technicians are equipped with the required tools to diagnose and repair electrical issues.
Handling an AC system is not easy. Different types of issues may develop with the unit and these should only be addressed by a certified professional. While on the lookout for an able professional to take care of your HVAC Machine, it is important that you hire only trustworthy professionals.
Your AC is a prized possession and you wouldn't want someone inexperienced to tamper with it. Also, it can lead to increased costs. With the right professionals for AC maintenance Plan in Miami, you can look to a well working AC for a long time.