A central air conditioning system is a great solution when you want the cool air to be spread all around the house and maintain an atmosphere of relaxation. But sometimes even if you are cautious regarding the upkeep of your system, you end up suffering from the hot weather because of one or the other problem. Sometimes the problem causing malfunctioning can be solved by own and sometimes it needs a professional assistance. Well! Here in this blog AC repair Miami has categorized few issues that you can try to solve on your own and can let your Central AC Machine work efficiently.
Turn it OFF and ON
If you notice that your AC unit is not blowing cold air, then it may be due to the pipes which have become frozen or there is an electrical shock or your thermostat is set incorrectly. So, in order to get rid of this situation, the best way is to turn OFF the Central AC Machine for sometime and then switch it ON again, which can make the thermostat to be set to the correct position and if the pipes are frozen then it will get time to thaw. Doing this will surely make your system to work consistently.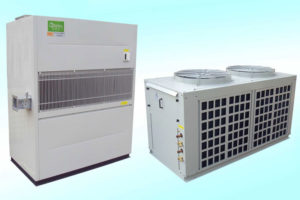 Change the Air Filters
If after turning back the AC ON still you get warm air, then it might be due to the dirty air filters which should be changed immediately. Air filters are one of the most common factors which put a strain on the cool air from the AC unit. Dirty and clogged air filters are sometimes the root cause of getting warm and hot air. So changing the filters at least once or twice in every two months is quite essential or you can take the assistance of the expert from AC repair Miami who will set the filters intact to your machine.
Do Look Upon the Condenser Unit
The condenser unit is basically located outside and is used to transfer heat outside. If the condenser unit is dirty or its fins are bent or if something is blocking it, then it won't be able to dissipate the heat properly and cause trouble. So it is very important to keep a check on the condenser unit of Central AC Machine and remove all the debris that is causing blockage in order to have the flawless functioning of the air conditioner.