Yeah! It seems little hectic and uncomfortable to do even small tasks when summers arrive and bring lots of sweat and humidity along with it. Now that was not only enough that summers gives, one more hurdle and that is a big one which is to keep the upkeep of the air conditioner because it is the only mode through which survival can be thought of in scorching heat otherwise it is very difficult to even imagine hot days and humid nights.
Now, in order to make the air conditioner as effective as possible in summers, it is absolutely necessary to get the system repaired so that the breakdown can be avoided and the unit can run flawlessly otherwise emergency AC repair costs too much and also consume a lot of time. Taking this into consideration, it becomes essential for you to get introduced to few repair tips by AC repair North Miami which will help you in saving both money and efforts.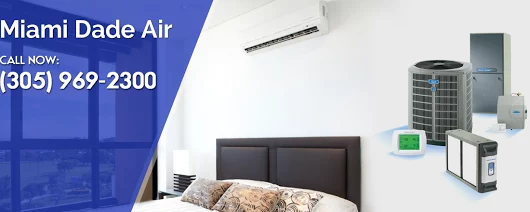 Follow these tips and make your air conditioner more productive:
Tip #1
Purchase Supplementary Products
Selecting only an efficient air conditioning unit for having more efficiency and saving emergency AC repair is just not sufficient in maintaining the balance between maintenance and repair, in fact, you should also emphasize on purchasing suitable insulation and weather protection products so that it can help you to save a large amount of energy which eventually saves money. These insulation products would help your system to work more efficiently as these products will insulate walls, floors, duct system, doors and windows properly.
Tip #2
Keep Sunlight Away
The direct effect of sunlight is absolutely not feasible for the proper functioning of an air conditioner unit. Try to put your unit in a shaded area or at least try to put shades above your unit so that the radiant heat doesn't effect much on the machine. If possible, then look out for an area at home or office or ask the expert from AC repair North Miami to install the AC machine where there are trees as tress can play a great role in providing a covering to the AC module.
For more information on Miami Dade Air see the video below
Tip #3
Check Exhaust Fans
Now, it is good if you keep the exhaust fans ON while your air conditioner is running, but soon after you switch OFF the AC unit, it is very important to switch OFF the exhaust fans as well because generally what happens that by mistake you keep them ON and the cool air of the room or the house just blow away through them which will again make your system to work harder in getting the room cooler.