Cutler Bay is a South Florida town, which experiences hot temperature and humidity almost throughout the year. During summer, temperature can reach up to mid-90 degrees and the humidity can be unbearable. To survive in such situations you need to depend on your cooling unit for fresh and cool air, be it in your home or office. Many reputed agencies offer AC coil repair Cutler Bay after all boasts of Miami Dade Air Inc. and others. Thanks to these companies, you will never have to live without your air conditioning system.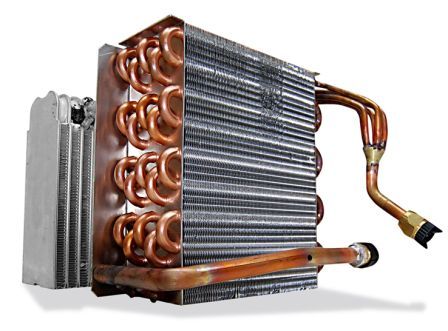 Understanding your AC
Your AC is made up of different elements and evaporator coil is the part which is responsible for cooling your residence. Evaporator coil consists of tubes and is used for transferring indoor heat. It contains a liquid refrigerant which cool downs the warm air as it passes through the tubes of the coil. If you turn on your AC, and instead of chilled air you experience lukewarm air, or you notice refrigerant leaking from the coil, then there is something wrong with your evaporator coil and it needs instant professional attention. To maintain the smooth running of the system, it becomes necessary to periodically clean the dirt and grime picked up by the coil too. You can clean the coil by DIY (Do-It-Yourself) approaches, but it would be better if you consult experts in AC coil repair Cutler Bay has many options and most offer annual maintenance as well.
Focus on the condenser
The main job of an AC condenser is to remove and displace the heat from your air conditioning system by working as a heat exchanger. The refrigerant approaches the condenser in the form of a high-pressure vapor, which circulates through the condenser while cooling and gets converted into a high-pressure liquid. A condenser in this whole process releases the heat which passes through a refrigerant through evaporator coils and takes hot air outside your room. The main issues which a condenser can face are blockage or leakage, which results in zero cooling or complete failure of the entire system. Though this whole concept might seem a bit intimidating to laymen, but for skilled AC Condenser repair technicians at Cutler Bay, it's a part of their daily routine.
The most important reason why one should hire a proficient AC repairing company is the experience of skilled and licensed technicians, regular maintenance services, and 24 hours emergency services like AC Condenser repair, air duct repairs, air handler services, dehumidifiers, UV Air sanitizers etc. The high-quality services are offered at affordable prices and at attractive discounts too. These AC repair specialists offer immediate support on your call and also free estimate service.