Super hot climate lets your AC unit run continuously without even allowing it to take a break in between so that the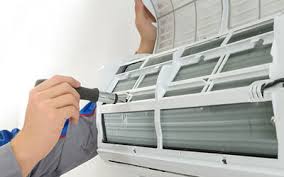 machinery can restore its efficiency for driving for long hours. You may not even bother when the air conditioner has been running for hours, but slowly and slowly it starts facing wear and tear due to heavy usage for extremely long hours. Air conditioners are expensive machines which need care and servicing so that they can run for a longer period of time and lets you not to waste unnecessarily on purchasing a new AC unit every two years or so. Not only the hot season, but there are several factors which contribute a lot for an extended lifespan of an AC unit. You can read the blog further in which AC repair Miami Beach has mentioned a few important factors that are somehow responsible for narrowing the lifespan of an air conditioner.
Size
Usually, whenever the homeowners plan to buy any air conditioner always gets confused and end up in picking the wrong sized air conditioner for home or office and don't get the desired results. Whether the machine is over sized or undersized, it won't render the appropriate results which a correctly sized machine can give. So, therefore, AC repair Miami Beach recommends getting the correctly sized units which can give results as required.
Timely Maintenance
Even if you own the correctly sized air conditioner, still you should get your AC unit serviced at regular intervals of time so that it can give proper services. Regular maintenance and servicing are the most important things which are an absolute need for any air conditioner to survive for a longer period of time. If you stay alert on the proper maintenance through AC maintenance service, then chances are that you could be able to catch even the hidden causes of your system.
Maintenance of Ducts
In order to make the air conditioners perform better for a greater period of time, the ducts should also have to be maintained and function properly. If the ducts are dirty or leaking, then they can put a lot of strain on the system and will shorten the lifespan of the air conditioner. So, this is very important for you to get the ducts cleaned thoroughly by AC maintenance service for getting a consistent longevity of the system.