When it comes to ACs, it's important to get it repaired on time. With regular maintenance, you can have a well-functioned AC for a long time.
Living in a subtropical climate makes it difficult to survive without an air conditioner. An air conditioner, like any other unit, can malfunction and require repairs as well as maintenance. Most of us pay attention to the unit only when it malfunctions and causes trouble for the entire family. Every air conditioner unit requires timely repairs and regular service for efficient operations. AC maintenance Miami aims to provide complete solutions for your air conditioner, from the general maintenance, to installation and repairs, the company has everything covered.
AC Maintenance Miami is a pioneer in offering high quality services to the customers. They work for customer satisfaction and provide the best advice and maintenance services across Miami. The technicians are well versed with the different technical aspects of an air conditioner and have knowledge about different brands of an AC. The company provides emergency services and is available 24*7. You can simply contact the team and their technicians will be at your disposal within the shortest time.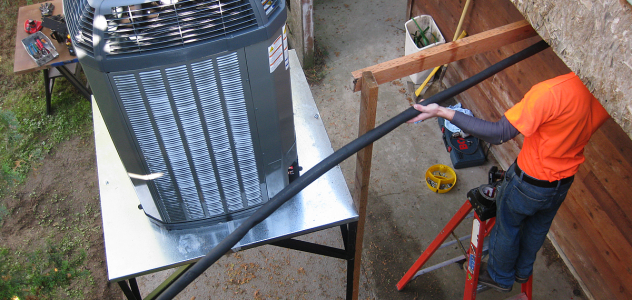 An air conditioner unit can malfunction due to overload or because of a technical glitch in the unit. You can call for an emergency service at any time of the day and the technicians will be there to guide you. The technicians can help you with the installation, repairs and regular maintenance or service. In order to avoid an emergency service, it is advisable to take up an AC maintenance plan which is a preventive plan and has scheduled service plans. The maintenance plan is affordable and will ensure that the air conditioner functions well throughout the year. For quick and hassle free AC repair service, you can connect with the technicians who will be happy to help you.
Even if you have recently purchased a new unit, regular maintenance of the same will not only increase its lifespan, but will also save you from the trouble of beating the heat. They provide all the services related to the appropriate functioning of your AC. This not only includes repair, but also includes a regular check of the unit, service, maintenance and installation of the same. With a regular maintenance and preventive check, you can remain rest assured that your unit will not malfunction in the coming months. The high quality service gives guaranteed results in terms of increase in efficiency.
AC Maintenance Miami is a one-stop solution for all your queries and repairs with the air conditioner unit, the experienced and professional technicians are customer friendly and will guide you through the entire process. AC repair service is usually in demand in the hot months of summer and the workload of the technicians increases, hence it is advisable that you plan your service well in advance and ensure that you have no troubles beating the heat in the hot months of summer.