Calling a friend or relative to just talk on any playful topic would definitely make you feel exuberant and joyful, but calling a dryer vent cleaning expert and making the day consumed in getting the dryer vent cleaned seems a boring task. Isn't it? But whether you agree or not the vent cleaning is essential and needs to be mentioned as one of the most obvious tasks to be accomplished in your periodical to-do list. Though initially it seems unimportant to get it done, but to your surprise avoiding the cleaning would be more harmful and cause you to face unnecessary damage to your dryer and foster you to invest hugely on repairs. To give you a clearer picture, on why should you go for cleaning, the dryer vent cleaning Miami has furnished few reasons about its importance.
It Helps Dryer to Work Efficiently
The machinery is not just to allow it work as often as required and as carelessly as required, in fact, the machine should be given appropriate servicing and repairs to make it work efficiently. The same is with the dryer vent cleaner which works to make the clothes dry by pushing the hot air out and when this dryer vent is clogged it has to work harder than usual and can be harmed and reduce its lifespan.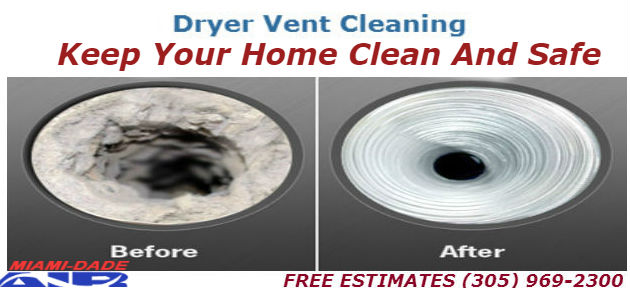 It Can Make you Save Electricity Usage
The dryer vent cleaning Miami is just not a way to clean up your dryer vent, in fact, it is much more than that and helps in saving electricity. As the dryer works its best in drying up your clothes and it sometimes allowed to work overtime, which results in the consumption of more energy than normal usage. So, as a user, you should be careful in not letting the dryer vent being exposed to the unnecessary blockage of dust and dirt that brings inadvertent effects in its functionality and foster it to consume more electricity.