Miami Gardens is a city located in the suburbs of the north-central part of Miami-Dade County in Florida. Tolerating the south Florida summer is like fighting in a battlefield, and that i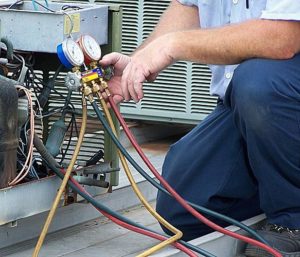 s why people in Miami Gardens know the importance of a fully functional Air Conditioning unit very well. The summer of Miami Gardens is notorious for getting hotter and hotter with days. And there are times when our AC units tend to break down in the middle of the hot weather, leaving our house and business outlets hot and humid. When your AC unit betrays you, you need to immediately call agencies offering AC Services Miami Gardens is home to many repair and installation companies with technicians who are skilled, knowledgeable and familiar with the latest tools.
Why Do You Need AC installation Services?
When your Air Conditioning unit is on the verge of dying then you need to upgrade it for better and efficient cooling. AC installation services are also a must when you are adding a new unit to your house or business, because a technician knows best how to deal with the mechanism of the AC. Amateur handling of the machine can lead to damages and unnecessary expenses. The technicians can also guide you with the kind of air conditioning unit you require for your home or office. They can suggest brands that are reliable and environment friendly.
Why Does an AC Require Maintenance Services?
When you buy an AC you expect it to function efficiently till a certain time, but that is only possible when you keep getting air conditioner services frequently to beat any non-functionality that occurs due to overheating, or overuse. You must fix an appointment with a technician at least twice a year so that your AC does not stop functioning in the middle of a hot and heavy night. But even if it happens, not to worry! Most agencies have technicians who are available 24/7 so as to meet the emergency services of your AC. You can reach them via calls or emails too. They do not hamper you daily routine and take care of any cleaning required afterwards. It is important that you are confident about the agency you call for repair services, because air conditioners are sensitive machines. If handled without technical knowledge, your machine can end up damaged.
Apart from instances when you notice that your machine is not cooling efficiently or evenly, you can also call repair agencies if you see smoke coming out or smell something burning. Remember that air ducts also require regular cleaning to prevent the buildup of mold or dirt, which can harm the indoor air quality.